Party Wall & Neighbourly Matters
Clear, succinct and bullish approach to Party Wall and Neighbourly Matters. Providing sound advice with over 50 years' experience on prestigious, landmark schemes both commercial and residential.
The development of a site or a property adjacent to a third party is governed by the Party Wall Etc Act 1996.
At Behan Partnership Ltd we have vast knowledge of the industry and are fully conversant in the administration of the provisions, procedures and interpretation to The Party Wall Act Etc 1996.
Our neighbourly team, led by our expert Mark Behan has 28 years' experience and expertise in dealing with a variety of diverse projects across the country, and, with an in-depth understanding of the construction process we provide our clients with the best advice.
Our specialist surveyors act on behalf of building and adjoining owners to carefully manage this complex, sensitive and at times, personal area. This is achieved by adopting a practical hands-on approach – by focusing our efforts on each client's unique requirements, and by interpreting the Act using our technical and legislative knowledge. It is this approach coupled with and our up-to-date and sound advice that has given Behan Partnership Ltd the reputation of being recognised experts within the field.
Because we work alongside the project team from the outset, the facilitation of the site and delivery of the project are tightly managed. We work within the parameters of this legislation, adding value where possible whilst still remaining pragmatic and commercially aware.
Our diversity also extends to dealing with other construction and neighbourly related issues such as scaffold and hoarding licences, cranes oversail licences, boundary disputes, high hedges as well as other access issues faced by neighbours and developers alike.
However, we not only deal with neighbourly issues for the large instructions; our flexibility allows us to also handle the smaller ones too, and we are therefore able to offer Party Wall advice for any project. By selecting Behan Partnership Ltd you will benefit from our expert team applying the same experience, considerations, knowledge and quality of service to your project whatever the size.
Services
Party Wall Matters
Scaffold & Access Licences
Crane Oversail Licences
Schedules of Condition
For further information on the Party Wall etc. Act 1996 please click here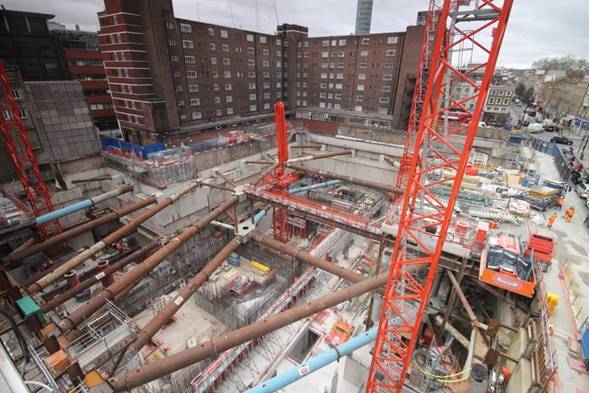 Behan Partnership are acting for UCLH on the Proton Beam Centre, Warren Street.